An overview of our services
Our reputation was originally forged in the music industry. We are now one of the most experienced haulage companies for touring theatrical productions.
Fly By Nite's central West Midlands site, with a huge storage facility, means we are ideally placed to reach virtually any UK location in one drive.
We operate a full range of vehicles, from single vans through to a fleet of Megacube trucks. There are even extra-height trucks to accommodate larger theatrical set pieces.
We are as passionate about what we do as any theatre company is about their own production. Let us prove it to you.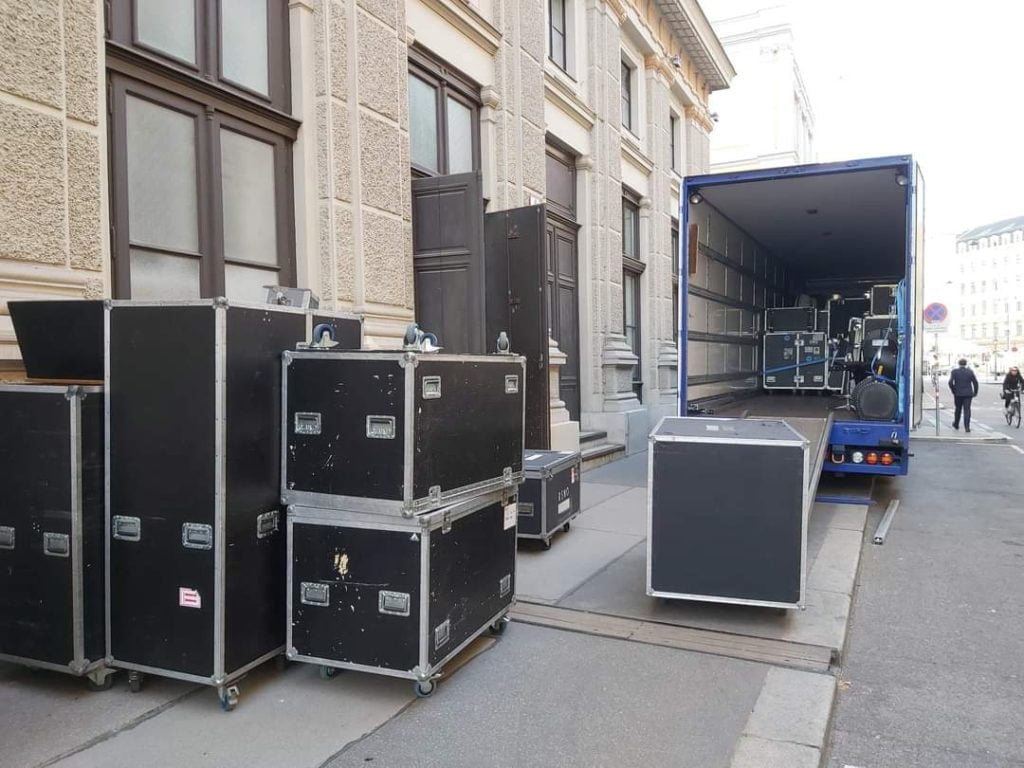 Theatre Contact
theatre@flybynite.co.uk