An overview of our services
Our UK Storage facilities are located at our HQ in Redditch, just off J2/3 off the M42.
We have individual storage cages for artist backline aswell as a separate warehouse for larger items, such as set, props, staging and carts.
Our warehouses are temperature controlled within our secure site which is accessible 7 days per week.
Our warehouse staff are trained and knowledgeable with industry
equipment, meaning that you can leave the loading and unloading of our vehicles
to our warehouse staff. This helps to make significant savings on crew labour
and travel costs. Not to mention the transport savings of having the vehicle
loaded/unloaded at its start and finish location.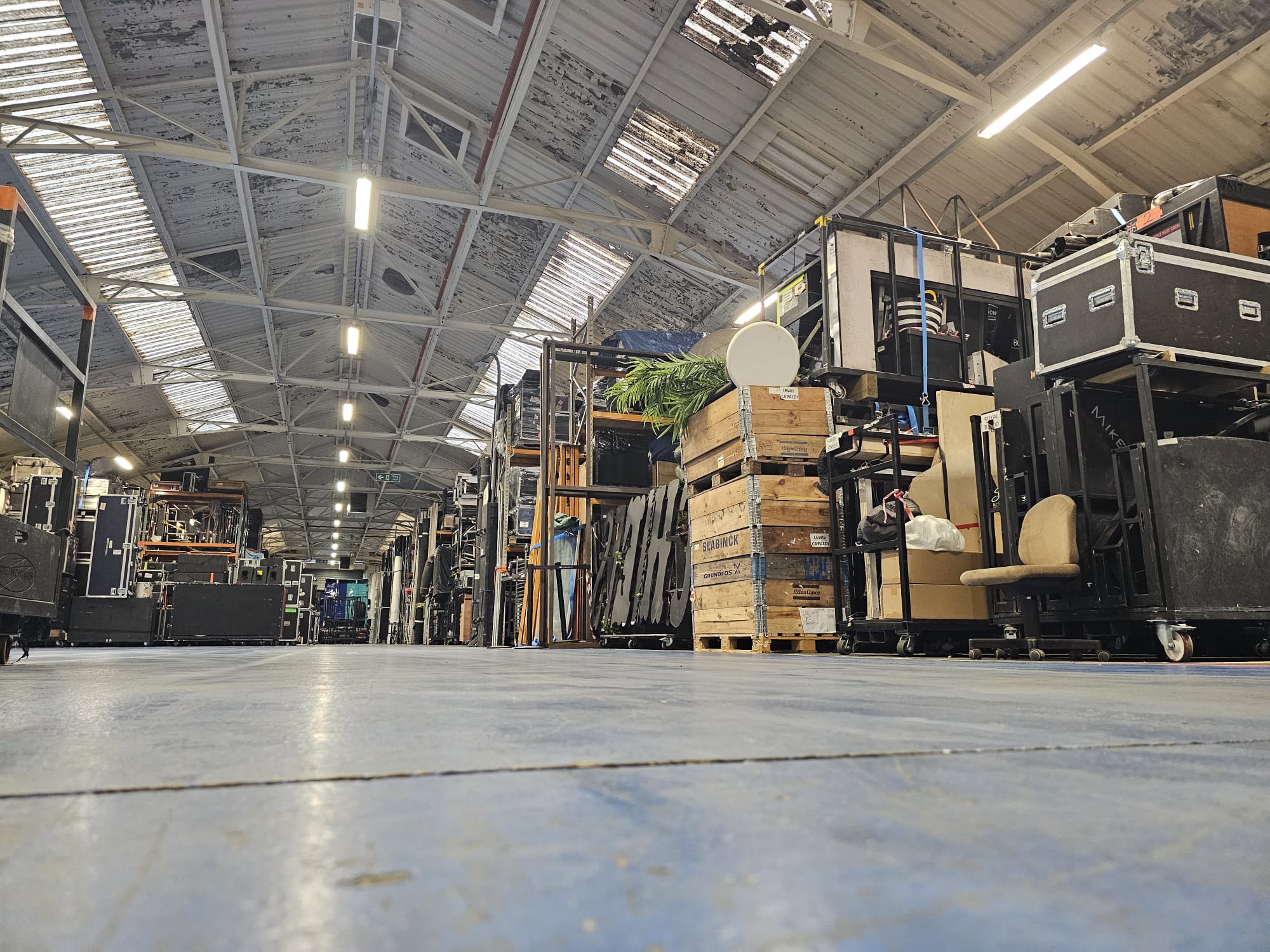 Warehouse Contact
storage@flybynite.co.uk
We store even the largest of stage-sets for any period of time in our dedicated set warehouse, which has a full back-up facility of fork-lift trucks and qualified drivers.
Huge theatre storage facility
Fly By Nite provide temperature-controlled storage for numerous operatic societies and theatrical companies' sets and props. Sets and flats can be stored in a standing position up to a height of 6 metres with bespoke support frames if necessary.
All equipment, stage-sets and props can be loaded and unloaded by our crew or yours – whichever works best for you. We do, however, require our own crew to provide supervision at all times, for insurance and security purposes.